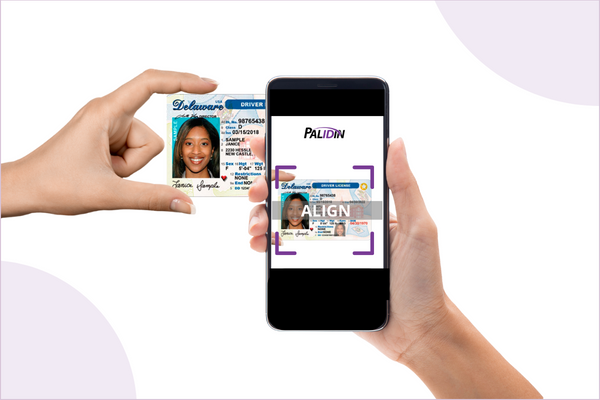 The PALIDIN Mobile App allows you to authenticate your client's identity without needing a PC or a dedicated ID document scanner in your store or branch.
For businesses without a traditional checkout counter, PALIDIN Mobile offers the flexibility to perform ID document authentication on the go. It allows businesses to verify customer identities remotely, whether it's during deliveries, at off-site events, or any other situation where a physical checkout counter is not available.
By using PALIDIN Mobile, businesses can ensure the authenticity of ID documents, meet compliance requirements, and enhance security measures from anywhere.
Why choose PALIDIN Mobile?
Any organization that operates more than one physical store or branch location can benefit from the PALIDIN Mobile module add-on. This web-portal allows management teams to monitor all their installed ID authentication systems from one convenient and centralized location.
A stand-alone system
PALIDIN Mobile is a stand-alone system that does not require any back-end programming or additions to existing systems.
Pay as you go
No subscription fees or flat fees. With PALIDIN Mobile, only have to pay for the scans you need.
Facial comparison
Facial comparison of selfie against the portrait on the ID is a potent fraud detection tool.
Data cross-check
Cross-check data from barcode against the information printed on the face of the ID adds strength to the authentication.
Fast deployment
PALIDIN.Mobile is quick to deploy and easy to use, requiring minimal staff training.
API integrations
Optional API webhook integration with your CRM, ERP, and other back-office systems.
Want to learn more about PALIDIN Mobile? Download the brochure.
Benefits of PALIDIN Mobile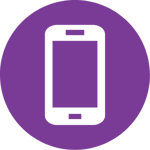 Available on Android/iOS
Authentication of the document is conducted based on high-res images captured using mobile phone/device cameras.


Our document authentication engine performs forensic-level tests to ensure the authenticity of the ID.


Cross-checks the personal data stored in the barcode or other digital formats against the printed information on the front.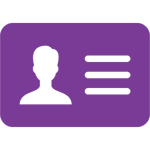 Optional Facial Match and other tests
Facial match is an option for the mobile app. Your employee can capture a photo of the customer for comparison against the portrait on the ID document.


Specific devices can be associated to specific, unique locations for data tracking and analysis.


Age verification can be enabled, as can various rules around document expiration dates.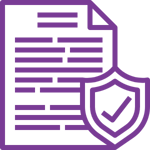 Stores historical records in the cloud
A "transaction report", which is fully customizable can be set to store as much or as little detail as you require – including document images.


From the SecureIDCloud™ record, optional 3rd party tests (DMV Check, PEP list, OFAC, etc) can be triggered.
Protect your organization against identity fraud
Protect your business and your customers with a comprehensive identity authentication and fraud prevention solution, PALIDIN.
Get in touch with a PALIDIN expert and start fighting fraud quickly, confidently, and securely!
Have a question? Write to us!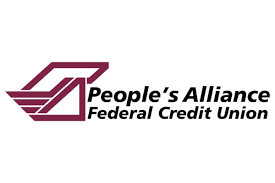 People's Alliance Federal Credit Union
"On the first day PALIDIN was implemented, a suspect attempting to withdraw $3,000 from a Shared Branching member account — and also trying to initiate a new HELOC loan application in the amount of $43,000 — was foiled when the authentication of his state — issued driver's license came back as "failed." $46,000 of potential loss prevented on the first day of use!"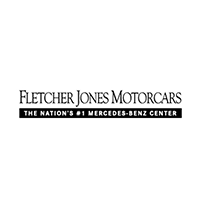 "Fletcher Jones implemented the FraudFighter PALIDIN solution as part of a program to halt fraudulent auto loans being generated in our 14 luxury auto brand dealerships. Every time a customer wants to test drive a car, we authenticate their driver license. We also require that the PALIDIN authentication report be included in the "deal jacket' submitted to the underwriting department — failure to do so results in the financing deal being automatically rejected.
Since the PALIDIN program has been implemented, we are not aware of any vehicles being lost due to identity theft-related fraud."

Coffin & Trout Fine Jewellers
"The Fraud Fighter ID scanner just saved us a $22,000 loss. We had a bad feeling about this guy so we scanned his DL and it was fraudulent. That made it very easy to tell him we wouldn't take his credit card or do the sale. When our guard followed him out of the store to catch his license plate he decided to run across the major 6-lane road to get away."