About us
At FraudFighter, we understand the importance of trust and security in business transactions. We believe that businesses should be able to verify the identities of their customers quickly and easily, without sacrificing security or convenience. That's why we've created PALIDIN, a suite of desktop and mobile-based modules that allow businesses to authenticate customer identities in real-time, using a variety of cutting-edge technologies.
Our products include WebID, a remote identity authentication solution that allows customers to self-authenticate their ID documents on their own mobile devices, and the Enterprise online portal which is a comprehensive solution that enables organizations to standardize their desktop PALIDIN configurations and "push" the settings out to all installed systems.
We're committed to providing our customers with unparalleled customer care and support. Our team of experts is available around the clock to answer your questions and help you get the most out of our products. We're dedicated to staying at the forefront of the identity verification industry, and we're constantly innovating and improving our products to meet the evolving needs of our customers.
Thank you for considering PALIDIN for your identity verification and document authentication needs. We look forward to working with you to create a more secure and trustworthy business environment.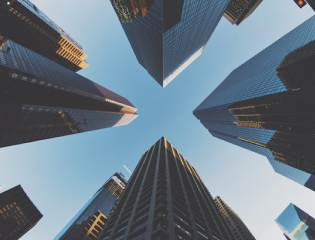 Our Mission
FraudFighter's mission is to provide businesses with the confidence to transact in an environment of accelerating risk and loss from ID document fraud. Our PALIDIN solution interrogates the security features embedded within government issued identity documents assigned to individual consumers. Having authenticated their customer's identity via our scalable forensic process, businesses can now operate and thrive within a trusted marketplace.
Our Vision
With our PALIDIN solution, FraudFighter strives to promote a commerce ecosystem that advances the security and convenience of retail transactions. We believe that businesses and their customers are entitled to access and benefit from advanced, seamless identity authentication. FraudFighter aims to elevate the customer experience by promoting an "Identify Once, Transact Everywhere" tenet enabled by our forensic-strength, yet transparent authentication process. Businesses will immediately realize transactional efficiency and security benefits when the risk of financial and reputational loss is removed.
Learn how PALIDIN stopped companies from losing money to fraud.
Through these white papers, we hope to provide you with a better understanding of the benefits of using ID verification and document authentication solutions and how they can help your business mitigate risk, enhance security, and achieve regulatory compliance.
The Elimination of In-Store
Credit Application Fraud
How a consumer electronics retailer utilized Identity Authentication to stop in-store credit fraud perpetrated with fake ID Documents
UVeritech Guide to Synthetic
Identity Fraud & Theft
Synthetic identity fraud/theft is a type of fraud in which a criminal combines real identity attributes (eg. Social Security Numbers (SSN) acquired via hacking/phishing) with fake personally identifiable information (PII).
Account Takeover Fraud
ATO fraud is recognized as a top threat to financial institutions and their customers due to the major direct financial losses experienced, as well as the lengthy and costly post-incident mitigation efforts required.
AICPA | SOC 2 Type II
SOC 2 Type II compliance in accordance with American Institute of Certified Public Accountants