PALIDIN
Trusted by many of the world's leading brands in retail, finance, gaming and automotive, PALIDIN is a robust Identity authentication solution setting new standards in efficiency and security. With lightning-fast results provided in just seconds, PALIDIN provides clear and easy-to-understand authentication outcomes real-time, while your transaction is occurring.
Choose PALIDIN and experience the power of cutting-edge technology combined with user-centric features, making it the ideal choice for businesses of all sizes.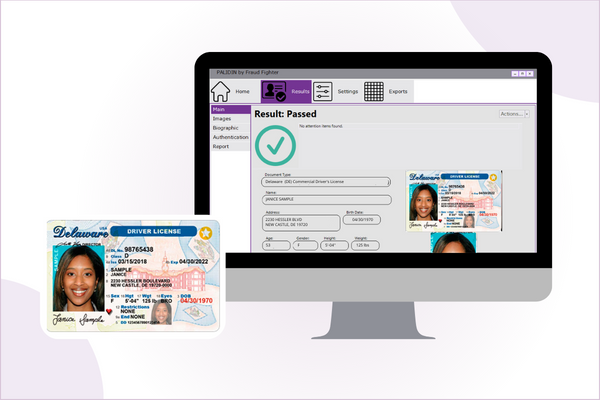 Forensically Authenticate IDs
Authenticate Clients Remotely
Integrate Data to Core Business Applications
Simplify 3rd Party Database Vetting
Experience matters
There is no replacement for experience.
For more than 20 years, we've partnered with business owners, managers, and loss prevention professionals. In that time we have implemented solutions for customers of every imaginable type, size and industry.

This experience has provided us with a unique perspective on how to fit the right solution to your specific needs. And – quite frankly – if we don't have the right solution for you, we'll be straightforward about it and tell you.



Thousands of clients use our fraud prevention solutions
From multi-national banks to your local credit union. The world's largest retailers, to the corner liquor store. Even federal agencies like the US Dept of Homeland Security and the Social Security Administration– we've serviced clients both large and small – many of them for more than twenty years
More than two decades of fraud-fighting experience
We've been in the counterfeit document detection business since 2000. We have learned from this experience and are able to hand this learning down to our clients through training and strategies for the use of our products.
We understand the pain of transaction-focused businesses
We get it. Your employees churn, so solutions must be easy to train and even easier to use so that minimal transactional friction is created. Your unique business and use-case will drive the decisions for how best to solve your pain-points. Your clients' needs have to come first.
We've tested dozens of solutions and selected the ones that make sense
We don't ever want to "shoehorn" a specific solution onto a client. We've tested and accepted or rejected dozens of vendors and solutions with the goal of making it possible to give you the tool(s) that best suits your needs.
Let one of our identity fraud experts walk you through how you can protect your business with our comprehensive identity authentication and fraud prevention solution.
Got a question? We'll take those too! Fill out the form to get in touch today and start fighting fraud quickly, confidently, and securely.
Have a question? Write to us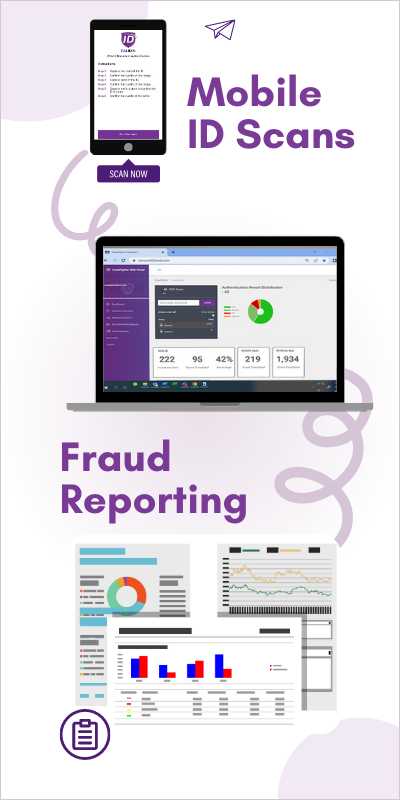 PALIDIN helps businesses protect themselves against fraud by deterring criminals, detecting forged documents, reducing losses, and providing valuable fraud visibility.
Deterrence: PALIDIN's overt form of authentication serves as a powerful deterrent to potential fraudsters. By utilizing robust automated forensic techniques, PALIDIN can authenticate the genuineness of ID documents in real-time. This discourages criminals from attempting to use forged or fake documents.
Real-time identification: When a fraudster presents a forged ID document, PALIDIN can quickly detect it. This allows entry guards or transaction associates to flag the individual and take appropriate actions, such as requesting alternative identification methods or further verification.
Reduction in losses: By implementing PALIDIN, businesses can significantly reduce their losses due to fraud. Once word spreads that a business has integrated PALIDIN into their processes, attempts to steal inventory or conduct fraudulent transactions tend to cease. This leads to a safer and more secure environment for the business.
Fraud visibility and insights: PALIDIN Enterprise, the cloud-based solution, offers 24/7 fraud visibility to loss prevention teams. It enables the rapid retrieval of fraudster images and information for authorities, as well as the aggregation of fraud trends by location and date. This data can provide valuable insights for proactive fraud prevention strategies.
20+
Years of Fighting Fraud
7s
Seconds to Authenticate IDs
6.5k
ID Document Templates
90%+
Pass rate of 90% or more on IDs
Learn how PALIDIN stopped companies from losing money to fraud.
Through these white papers, we hope to provide you with a better understanding of the benefits of using ID verification and document authentication solutions and how they can help your business mitigate risk, enhance security, and achieve regulatory compliance.
Account Takeover Fraud
ATO fraud is recognized as a top threat to financial institutions and their customers due to the major direct financial losses experienced, as well as the lengthy and costly post-incident mitigation efforts required.
UVeritech Guide to Synthetic
Identity Fraud & Theft
Synthetic identity fraud/theft is a type of fraud in which a criminal combines real identity attributes (eg. Social Security Numbers (SSN) acquired via hacking/phishing) with fake personally identifiable information (PII).
The Elimination of In-Store
Credit Application Fraud
How a consumer electronics retailer utilized Identity Authentication to stop in-store credit fraud perpetrated with fake ID Documents

People's Alliance Federal Credit Union
"On the first day PALIDIN was implemented, a suspect attempting to withdraw $3,000 from a Shared Branching member account - and also trying to initiate a new HELOC loan application in the amount of $43,000 - was foiled when the authentication of his state-issued driver's license came back as "failed". $46,000 of potential loss prevented on the first day of use!!"

"Fletcher Jones implemented the FraudFighter PALIDIN solution as part of a program to halt fraudulent auto loans being generated in our 14 luxury auto brand dealerships. Every time a customer wants to test drive a car, we authenticate their driver license. We also require that the PALIDIN authentication report be included in the "deal jacket' submitted to the underwriting department – failure to do so results in the financing deal being automatically rejected.
Since the PALIDIN program has been implemented, we are not aware of any vehicles being lost due to identity theft-related fraud."

Coffin & Trout Fine Jewelers
"The Fraud Fighter ID scanner just saved us a $22,000 loss. We had a bad feeling about this guy so we scanned his DL and it was fraudulent. That made it very easy to tell him we wouldn't take his credit card or do the sale. When our guard followed him out of the store to catch his license plate he decided to run across the major 6-lane road to get away. "