What can PALIDIN do for you?
Forensically Authenticate Identity Documents
To ensure ID documents meet the design and quality standards of the issuing jurisdiction PALIDIN deeply examines exactly how the document was produced.
Our comprehensive library of global document templates enables as many as three-to-four dozen different tests to be conducted on any given ID document specimen.


Authenticate Your Clients No Matter Where They Are
Regardless whether your customer is in the store or branch, at a remote location such as a pop-up or an external showroom, or if they are transacting online through your eCommerce platform, you can quickly and confidently authenticate their identity.
Easily Integrate ID Data to Your Core Business Applications
Save time and eliminate errors by syncing customer details to your core applications. Append the results of the customer's ID authentication test to their database record and use it for business decisioning and/or compliance use cases.
Simplify 3rd Party Database Vetting
Your business rules can drive the processing of personal data captured from ID documents for additional screening against external data. Whether these be government watch lists, internal client lists, or other 3 rd party authentication checks, PALIDIN makes the process painless to the end user.
Experience matters
There is no replacement for experience.
For more than 20 years, we've partnered with business owners, managers, and loss prevention professionals. In that time we have implemented solutions for customers of every imaginable type, size and industry.

This experience has provided us with a unique perspective on how to fit the right solution to your specific needs. And – quite frankly – if we don't have the right solution for you, we'll be straightforward about it and tell you.



More than two decades of fraud-fighting experience
We've been in the counterfeit document detection business since 2000. We have learned from this experience and are able to hand this learning down to our clients through training and strategies for the use of our products.
Thousands of clients use our fraud prevention solutions
From multi-national banks to your local credit union. The world's largest retailers, to the corner liquor store. Even federal agencies like the US Dept of Homeland Security and the Social Security Administration– we've serviced clients both large and small – many of them for more than twenty years
We understand the pain of transaction-focused businesses
We get it. Your employees churn, so solutions must be easy to train and even easier to use so that minimal transactional friction is created. Your unique business and use-case will drive the decisions for how best to solve your pain-points. Your clients' needs have to come first.
We've tested dozens of solutions and selected the ones that make sense
We don't ever want to "shoehorn" a specific solution onto a client. We've tested and accepted or rejected dozens of vendors and solutions with the goal of making it possible to give you the tool(s) that best suits your needs.
Our customers' feedback drives the features and design of the products
Many of the unique features offered by PALIDIN were developed in response to our clients' requests. The good news being that once a new feature is developed it becomes available to all of our clients.
We always answer the phone during business hours
Customer service is key. It is a part of who we are as a company that drives us to support you AFTER the sale with the same vigor, enthusiasm, and concern as we did before you said "yes" to us.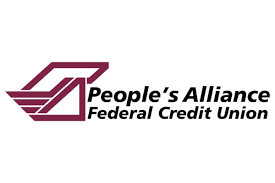 People's Alliance Federal Credit Union
"On the first day PALIDIN was implemented, a suspect attempting to withdraw $3,000 from a Shared Branching member account - and also trying to initiate a new HELOC loan application in the amount of $43,000 - was foiled when the authentication of his state-issued driver's license came back as "failed". $46,000 of potential loss prevented on the first day of use!!"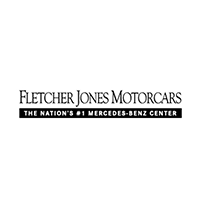 "Fletcher Jones implemented the FraudFighter PALIDIN solution as part of a program to halt fraudulent auto loans being generated in our 14 luxury auto brand dealerships. Every time a customer wants to test drive a car, we authenticate their driver license. We also require that the PALIDIN authentication report be included in the "deal jacket' submitted to the underwriting department – failure to do so results in the financing deal being automatically rejected.
Since the PALIDIN program has been implemented, we are not aware of any vehicles being lost due to identity theft-related fraud."

Coffin & Trout Fine Jewellers
"The Fraud Fighter ID scanner just saved us a $22,000 loss. We had a bad feeling about this guy so we scanned his DL and it was fraudulent. That made it very easy to tell him we wouldn't take his credit card or do the sale. When our guard followed him out of the store to catch his license plate he decided to run across the major 6-lane road to get away. "
Protect your organization against identity fraud
Protect your business and your customers with a comprehensive identity authentication and fraud prevention solution, PALIDIN.
Get in touch with a PALIDIN expert and start fighting fraud quickly, confidently, and securely!
Have a question? Write to us!
Learn how PALIDIN stopped companies from losing money to fraud.
Through these white papers, we hope to provide you with a better understanding of the benefits of using ID verification and document authentication solutions and how they can help your business mitigate risk, enhance security, and achieve regulatory compliance.
UVeritech Guide to Synthetic
Identity Fraud & Theft
Synthetic identity fraud/theft is a type of fraud in which a criminal combines real identity attributes (eg. Social Security Numbers (SSN) acquired via hacking/phishing) with fake personally identifiable information (PII).
Account Takeover Fraud
ATO fraud is recognized as a top threat to financial institutions and their customers due to the major direct financial losses experienced, as well as the lengthy and costly post-incident mitigation efforts required.
The Elimination of In-Store
Credit Application Fraud
How a consumer electronics retailer utilized Identity Authentication to stop in-store credit fraud perpetrated with fake ID Documents
Learn more about identity verification and document authentication on our blog.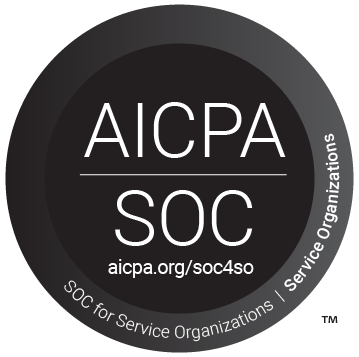 AICPA l SOC 2 Type
SOC 2 Type I compliance in accordance with American Institute of Certified Public Accountants
About us
Pioneers in Fraud Prevention
FraudFighter™ is a company that pioneers in fraud prevention and provides solutions to filter out fraudulent transaction activity at the point of transaction. With two decades of experience and knowledge gained from talking to various organizations, they offer a consultation to understand the organization's operations and identify potential areas of fraud exposure. Identity fraud is a growing threat to organizations, and FraudFighter™ provides multi-layered solutions and world-class technologies to help them excel in detecting and preventing fraud. Their solutions help institutions control risk end-to-end, prevent negotiable instrument fraud, fight identity ID related fraud, optimize compliance, maximize ROI, and improve operational efficiency. FraudFighter™ ensures that risk management objectives are met with minimum disruption while respecting customers in each transactional environment. Their aim is to make it easier for organizations to deter crime, detect fraud, and comply with regulatory requirements.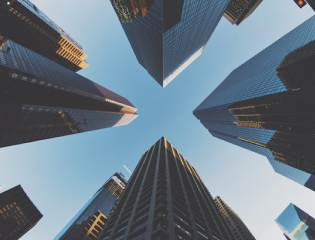 Our Mission
FraudFighter's mission is to provide businesses with the confidence to transact in an environment of accelerating risk and loss from ID document fraud. Our PALIDIN solution interrogates the security features embedded within government issued identity documents assigned to individual consumers. Having authenticated their customer's identity via our scalable forensic process, businesses can now operate and thrive within a trusted marketplace.
Our Vision
With our PALIDIN solution, FraudFighter strives to promote a commerce ecosystem that advances the security and convenience of retail transactions. We believe that businesses and their customers are entitled to access and benefit from advanced, seamless identity authentication. FraudFighter aims to elevate the customer experience by promoting an "Identify Once, Transact Everywhere" tenet enabled by our forensic-strength, yet transparent authentication process. Businesses will immediately realize transactional efficiency and security benefits when the risk of financial and reputational loss is removed.
Palidin's features and components
Global ID authentication library
Authenticate over 6,000 international ID documents
Modular multi-channel platform
Authenticate client identities in-store, on mobile apps, or remotely on client's own device
Reporting
Drill down and search historical ID Authentication records to gain insight into fraud behavior
Auto-Updates to keep applications current
No need for IT to run installations of new releases or document library updates
Enterprise dashboards
Visualize historical data by structuring charts and graphs for an Enterprise perspective
Integrated Mobile Apps
Authenticate identities on iOS /Android mobile devices
Authenticate Clients Remotely
Send ID Authentication requests (SMS/email) to you clients who are not in your store location
Facial Comparison
Added trust by comparing remote-client selfie to portrait on the ID Document
Liveness authentication
Ensure it's a live person when asking remote clients to Authenticate their identities
Managed settings
Configure global application settings and push them to all installed instances
User management
Control user permissions in Applications
Enterprise database
Cloud Hosted data from all locations